Noord-Holland is onbestaanbaar mooi

'What's in a name' is een bekende Engelse uitdrukking. Wat is de zin van een naam? Je kunt een hele boom over die vraag opzetten. Feit is dat sommige namen onvergetelijk zijn. Persoonlijk heb ik dat met Broek in Waterland. Ik kwam er voor het eerst tijdens een schoolreisje toen ik op de lagere school zat. De dorpsnaam bezorgde ons toen minstens zoveel plezier als de schoonheid van het dorp zelf in de provincie Noord-Holland. Een provincie die bulkt van de mooie plekjes en ontelbare bezienswaardigheden kent.

Niets te dol
Noord-Holland is een provincie in het noordwesten van Nederland. Het is dé provincie waar het allemaal gebeurt, waar je van alles kunt zien en beleven!
Niets is er te dol in bijvoorbeeld de stedelijke gebieden van Amsterdam, de provinciehoofdstad Haarlem of in het Gooi. Bijzonder zijn er de vele pittoreske dorpjes, niet zelden omzoomd door bosrijk groen.
Noord-Holland heeft hét!
In Noord-Holland gebeurt het en dat kan omdat de provincie hèt heeft! Een overstelpend aanbod aan voorzieningen voor ontspanning en vermaak en ongekende mogelijkheden voor onvervalst genieten voor jong en oud. Een onbestaanbaar mooie provincie, zou ik zeggen.
Top 10
Uit het onnoembaar grote aantal bezienswaardigheden in Noord-Holland zou ik er een tiental willen noemen in willekeurige volgorde.
Broek in Waterland
Allereerst Broek in Waterland. Prachtig dit dorp met de aanblik van een echt boerendorp, terwijl het van oorsprong een schippersdorp is. Sommige van de houten huizen, vaak geschilderd in pasteltinten en versierd met een deurkalf, hebben er een ceremoniële voordeur. Echt bijzonder om te zien.
Zaanse Schans
Favoriet in de lijst van Noord-Hollandse bezienswaardigheden is wat mij betreft ook de Zaanse Schans.
De Zaanse Schans is een buurt in Zaandam. Het ligt aan de Zaan, tegenover Zaandijk en naast de Julianabrug. Het is een bekende openluchtattractie met jaarlijks honderdduizenden bezoekers Het is opgezet met de bedoeling het historisch erfgoed te bewaren. Zo is er onder meer De Kat, de enige verfmolen ter wereld te zien.
Volendam
En dan Volendam. Een dorp dat zeker niet in de top 10 mag ontbreken. Mannes Bel schreef er ooit een lied over, waarmee al veel, zo niet alles over dit bijzondere dorp wordt gezegd: Mooi Volendam met je zee tot aan de horizon en de vissers die voor dag en dauw uit varen gaan. Mooi Volendam de tijd springt slordig met je om, toch blijft de vissersgeest altijd bestaan.
Hilversum
Volendam mag een bezoek meer dan waardig zijn, maar dat geldt ook zeker voor mediastad Hilversum. De belangrijkste plaats in het Gooi is een absolute aanrader voor de bezoeker van Noord-Holland. De stad huisvest naast veel prachtige villa's en bijzondere tuinen veel landelijke omroepbedrijven. Wat radio en tv-makers zoal geproduceerd hebben is onder meer te zien in het Nederlands Instituut voor Beeld en Geluid. Gewoonweg prachtig!
Haarlem
Ook mooi is Haarlem , de hoofdstad van de provincie Noord-Holland. De stad kent een boeiende historie, die teruggaat tot de tiende eeuw. Er zijn duizenden monumenten te zien, talloze kunstwerken, tientallen mooie parken om over het prachtige recreatiegebied Spaarnwoude nog maar te zwijgen. Kortom, voor 'schatgravers' een waar lustoord met een scoringskans van honderd procent!
Schiphol
Op de schaal van genieten scoort Luchthaven Schiphol ook zeer hoog. Wie het leven in al haar volheid wil beleven, is nergens beter op zijn plek als hier. Bedrijvigheid alom. Je raakt niet uitgekeken op het vliegveld in de gemeente Haarlemmermeer. De komende en gaande man of vrouw, maar ook de arriverende en vertrekkende vliegtuigen zijn een doorlopende bron van inspiratie, ontspanning en vermaak voor jong en oud.
Texel
Anders, maar net zo aantrekkelijk is het Waddeneiland Texel, dat ook tot de provincie Noord-Holland behoort. Op het grootste Nederlandse Waddeneiland valt er van alles te zien en te beleven, variërend van polders, brede zandstranden, duinen en graslanden tot het verbazingwekkende Schipbreuk- en juttersmuseum Flora. Het is slechts een kleine greep uit een overstelpend aanbod van mogelijkheden tot groot genieten in dit unieke stukje Noord-Holland.
Artis
Groot genieten is het ook in Dierentuin Artis in Amsterdam, de oudste dierentuin van Nederland. Naast tal van dieren vind je er tientallen monumentale gebouwen, die grotendeels uit de negentiende eeuw dateren.
Rijksmuseum
Historici, natuurliefhebbers, maar ook kunstliefhebbers kunnen volop aan hun trekken komen in Noord-Holland. Nederland telt in totaal zestien rijksmusea met het Rijksmuseum in Amsterdam voorop. Haar collectie biedt een overzicht van de Nederlandse kunst en geschiedenis met onder andere werken van 17e-eeuwse Nederlandse meesters als Rembrandt, Vermeer en Hals. Een ware lust voor het oog, die niet gemist mag worden.
Anne Frank Huis
En dan als laatste het Anne Frank Huis. Het huis, dat als monument dient ter gedachtenis aan Anne Frank (bekend geworden door het dagboek dat ze schreef, Het Achterhuis) en haar familie in de Tweede Wereldoorlog, mag niet gemist worden. Je moet het een keer in de leven gezien hebben. Het huis staat in Amsterdam aan de Prinsengracht 263-267.
Nachtje over slapen?
Alles overziend wat mij betreft een mooie top 10, maar tegelijk het topje van een huizenhoge ijsberg aan bezienswaardigheden in de provincie Noord-Holland. Er is zoveel meer. Teveel om op te noemen. Ga erheen en beleef het!
En wilt u er nog een nachtje over slapen om te bepalen waar u heen gaat, dan is ook dat geen probleem. Slaapplaatsen meer dan genoeg in de buurt. Kijk voor hotels in Noord-Holland maar eens op goedverblijf.nl.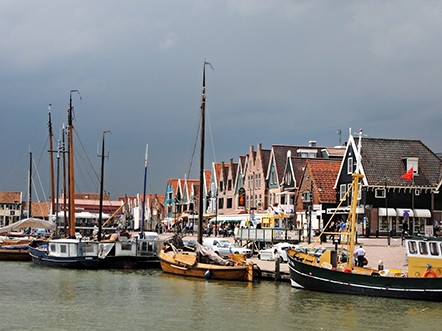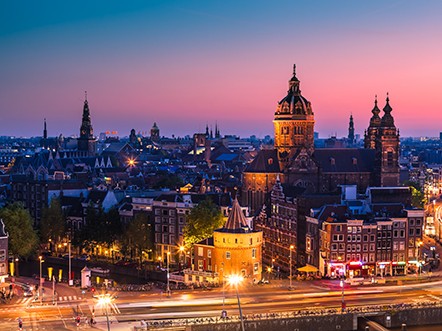 Gerelateerde berichten